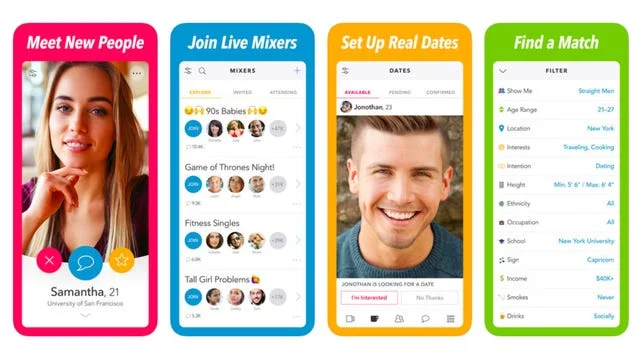 Online dating has become increasingly popular in recent years, and for good reason. Dating sites provide a platform for people to connect with others who share similar interests, hobbies, and values. However, creating a successful profile and flirting effectively online can be a challenge. 
In our blog we have talked about various types of dating, both for people looking for a serious commitent, or sites for casual adult relationships.  But now comes the most important thing: take action.
For this reason, here we give you a few useful tips.
A2
Tips for optimizing profiles
Choose a good profile picture: Your profile picture is the first thing that people will see, so make sure it's a clear, high-quality image of you. Avoid group shots or pictures with other people cropped out. You want to give potential matches a good idea of what you look like.
Write a compelling bio: Your bio should be honest, concise, and engaging. Highlight your interests, hobbies, and what makes you unique. Avoid generic phrases like "I love to laugh" or "I'm just looking for someone to have fun with."
Be specific about what you're looking for: If you have specific deal-breakers or must-haves, it's important to mention them in your profile. This will save you time and energy in the long run by weeding out incompatible matches.
Show, don't tell: Instead of just saying you're adventurous or funny, give examples of times when you've displayed those qualities. This will help potential matches get a better sense of your personality.
Use correct grammar and spelling: Nothing turns potential matches off more than a profile riddled with spelling and grammar errors. Take the time to proofread your profile.
How to Flirt Online Successfully
Start with something original: Many people think that to break the ice, it is better to start with the typical "Hello". But this adds nothing and is boring.
Say something different or interesting. Look at the profile of your potential partner and ask something about their interests, for example:
"Hello, I've seen that you like nature, what activity do you like to do outside the city?"Compliment them: Everyone loves to receive compliments, but be specific and genuine. For example, "I love your smile" or "You have great taste in music."
Ask open-ended questions: This will encourage your match to open up and share more about themselves. Avoid yes or no questions and instead ask questions like "What do you like to do for fun?" or "Tell me about your favorite vacation."
Be playful: Use humor or light teasing to keep the conversation fun and engaging. Just be sure to avoid anything that could be considered offensive.
Listen and respond: Pay attention to what your match is saying and respond thoughtfully. This will show them that you're interested in getting to know them better.
Don't be afraid to be yourself: Authenticity is key when it comes to online flirting. Be true to yourself and let your personality shine through.
Know when to move things offline: If you've been chatting for a while and there seems to be a connection, suggest meeting up in person for a coffee or a drink.
It 's all said. In summary, having a successful profile on dating sites online and flirting successfully requires effort, attention to detail, and a bit of charm. By following these tips, you can increase your chances of finding a compatible match and building a meaningful connection. Remember to be yourself, have fun, and don't give up if you don't find a match right away.